This is by far, the best email from what's supposed to be a "newsletter" have I ever received. I simply love the design behind it.
Talk about stripping away everything and designing to a minimum! Great use of spacing and font size to grab the reader's attention as well. It is so enticing to click on, and so much more persuasive than other newsletters. Simply brilliant!
Take a look: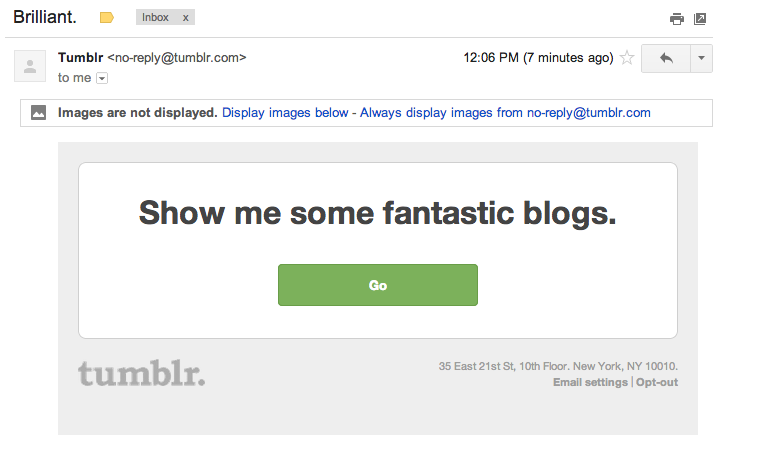 Did I click on it? Of course I did. Now I wonder how much of it's effectiveness is due to it being unique in it's approach. If this becomes a pattern, I doubt it will be just as effective any more.